Following the huge response to the first "Reimagining Biblical Womanhood" webinar in March, and public demand for more, CT recently reconvened the panelists for a continuation of their conversation on women's journeys in the church. In this follow-up webinar, Kat Armas, Beth Allison Barr, Amanda Benckhuysen, Nicole Martin and Joyce Koo Dalrymple return to answer questions from the audience and share more wisdom from their personal and professional experience as women leaders.
Our panelists
Kat Armas
Kat is a Cuban-American writer and podcaster from Miami, Florida who holds a dual MDiv and MAT from Fuller Theological Seminary where she received the Frederick Buechner Award for Excellence in Writing. His first book, Faith Abuelita: what marginalized women teach us about wisdom, perseverance and strength, stands at the intersection of women, Scripture and Cuban identity. She also explores these topics on her podcast, The protagonists, which focuses the voices of Black, Indigenous, and other women of color in church leadership and theology. She wrote for Christianity Today, Sojourners, Relevant, Fuller Youth Institute and Missio Alliance. You can discover more of his work on katarmas.com.
Beth Allison Barr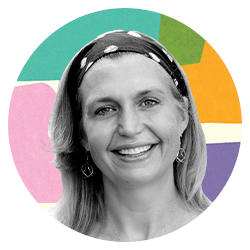 Beth is the bestselling author The Creation of Biblical Womanhood: How the Subjugation of Women Became Gospel Truth. She received her BA in History (with a minor in Classics) from Baylor University and her MA and PhD in Medieval History from the University of North Carolina at Chapel Hill. She is also the author of Women's Pastoral Care in Late Medieval Englandand writes regularly on The Anxious Bench, a religious history blog on Patheos, and has contributed to Religion News Service, The Washington Postand Christianity today. His work has been featured by NPR and the new yorker, and she is actively sought after as a university lecturer. She was recently appointed James Vardaman Professor of History, an endowed chair at Baylor. She is also the wife of a Baptist pastor and mother of two grown children.
Amanda W. Benckhuysen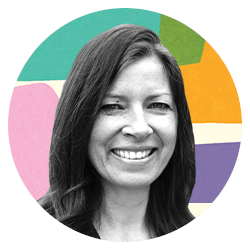 Amanda is a pastor, speaker and Bible scholar. She is currently the director of Safe Church Ministry for the Christian Reformed Church in North America. In this role, she helps equip churches to prevent, educate and respond to abuse. Previously, she was a professor of Old Testament at Calvin Theological Seminary. She is the author of two books, The Gospel According to Eve: A History of Women's Interpretation and Immigrants, the Bible and You. She holds a BA from Queen's University, an MDiv from Calvin Theological Seminary and a Ph.D. from the Toronto School of Theology at the University of St. Michael's College.
Nicole Martin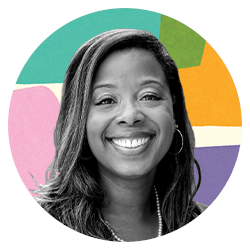 Nicole is Senior Vice President for Ministry Impact with the American Bible Society. She is also an adjunct professor at Gordon-Conwell Theological Seminary, is active in the ministry of Kingdom Fellowship AME Church in Maryland, and previously served as executive minister at Park Church in Charlotte, North Carolina. She is the author of two books, Designed to Lead: Empowering Women for Ministry and Bend down, let go: a Lenten devotion. A nationally recognized speaker, Nicole was inducted into the prestigious Dr. Martin Luther King Jr. Council of Preachers at Morehouse College. She earned a BA from Vanderbilt University, an MDiv from Princeton Theological Seminary, and a DMin from Gordon-Conwell. she resides in Baltimore with her husband, Mark, and their two daughters.
Joyce Koo Dalrymple (moderator)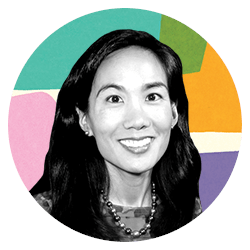 Joyce is a pastor, speaker and podcast host. Most recently, she served as minister of discipleship and relationships at Wellspring Alliance Church in Wheaton, Illinois, and minister of women and discipleship at Reconcile Church in Duluth, Georgia. A former television journalist and lawyer, she frequently preaches at local churches and speaks at women's events and retreats. She co-hosts Embrace Hope, a Christianity Today podcast about adoptive, adoptive and spiritual parenting. Joyce earned a BA from Stanford University, a JD from Boston College, and an MDiv from Metro Atlanta Seminary. She and her husband, Tim, live in Wheaton with their three daughters, one of whom they adopted from China.
Webinar Transcript
Check again. A written transcript of the webinar will be available soon.